Law Firm in Lebanon, Lebanese Attorney Beirut, Lawyers in Lebanon, Lebanese Lawyers, Elias Ghanem, Reine Atallah, Law Firm in Beirut, Lebanese Attorney in Lebanon, Lawyers in Beirut, Lebanese Lawyers Lawyer, Attorney At law, legal Advisor, international arbitration law firm, Lebanese Lawyer, Lebanese Law Firm, Lebanese Law Office, Mena Region, GCC countries, Fatca, Fidic, Drafting Contracts, Domestic Arbitration, International Arbitration, Commercial and Corporate Law, Equity and Trusts Law, International Dispute Resolution, Construction and Real Estate, Intellectual Property, Criminal Law, Litigation, Banking and Finance, Oil and Gas Contracts, Law Firm in lebanon, Lawyer, Attorney At law, legal Advisor, Lebanese Lawyer, Lebanese Law Firm, Lebanese Law Office, Mena Region, GCC countries, Fatca, Fidic, Drafting Contracts, Domestic Arbitration, International Arbitration, Commercial and Corporate Law, Equity and Trusts Law, International Dispute Resolution, Construction and Real Estate, Intellectual Property, Criminal Law, Litigation, Banking and Finance, Oil and Gas Contracts, Law Firm in lebanon, Lawyer, Attorney At law, legal Advisor, Lebanese Lawyer, Lebanese Law Firm, Lebanese Law Office, Mena Region, GCC countries, Fatca, Fidic, Drafting Contracts, Domestic Arbitration, International Arbitration, Commercial and Corporate Law, Equity and Trusts Law, International Dispute Resolution, Construction and Real Estate, Intellectual Property, Criminal Law, Litigation, Banking and Finance, Oil and Gas Contracts, Law Firm in lebanon, Lawyer, Attorney At law, legal Advisor, Lebanese Lawyer, Lebanese Law Firm, Lebanese Law Office, Mena Region, GCC countries, Fatca, Fidic, Drafting Contracts, Domestic Arbitration, International Arbitration, Commercial and Corporate Law, Equity and Trusts Law, International Dispute Resolution, Construction and Real Estate, Intellectual Property, Criminal Law, Litigation, Banking and Finance, Oil and Gas Contracts, Lawyer, Attorney At law, legal Advisor, Lebanese Lawyer, Lebanese Law Firm, Lebanese Law Office, Mena Region, GCC countries, Fatca, Fidic, Drafting Contracts, Domestic Arbitration, International Arbitration, Commercial and Corporate Law, Equity and Trusts Law, International Dispute Resolution, Construction and Real Estate, Intellectual Property, Criminal Law, Litigation, Banking and Finance, Oil and Gas Contracts, fatca, international arbitration lawfirms, international arbitration law firm, women lawyer, international arbitration, corporate lawyer, corporate attorney, Law Firm in Lebanon, Lawyer, Attorney At law, legal Advisor, Lebanese Lawyer, Lebanese Law Firm, Lebanese Law Office, Mena Region, GCC countries, Fatca, Fidic, Drafting Contracts, Domestic Arbitration, International Arbitration, Commercial and Corporate Law, Equity and Trusts Law, International Dispute Resolution, Construction and Real Estate, Intellectual Property, Criminal Law, Litigation, Banking and Finance, Oil and Gas Contracts, Law Firm in lebanon, Lawyer, Attorney At law, legal Advisor, Lebanese Lawyer, Lebanese Law Firm, Lebanese Law Office, Mena Region, GCC countries, Fatca, Fidic, Drafting Contracts, Domestic Arbitration, International Arbitration, Commercial and Corporate Law, Equity and Trusts Law, international arbitration law firm, International Dispute Resolution, Construction and Real Estate, Intellectual Property, Criminal Law, Litigation, Banking and Finance, Oil and Gas Contracts, Law Firm in lebanon, Lawyer, Attorney At law, legal Advisor, Lebanese Lawyer, Lebanese Law Firm, Lebanese Law Office, Mena Region, GCC countries, Fatca, Fidic, Drafting Contracts, Domestic Arbitration, International Arbitration, Commercial and Corporate Law, Equity and Trusts Law, International Dispute Resolution, Construction and Real Estate, Intellectual Property, Criminal Law, Litigation, Banking and Finance, Oil and Gas Contracts, Law Firm in lebanon, Lawyer, Attorney At law, legal Advisor, Lebanese Lawyer, Lebanese Law Firm, Lebanese Law Office, Mena Region, GCC countries, Fatca, Fidic, Drafting Contracts, Domestic Arbitration, International Arbitration, Commercial and Corporate Law, Equity and Trusts Law, International Dispute Resolution, international arbitration law firm, Construction and Real Estate, Intellectual Property, Criminal Law, Litigation, Banking and Finance, Oil and Gas Contracts, Lawyer, Attorney At law, legal Advisor, Lebanese Lawyer, Lebanese Law Firm, Lebanese Law Office, Mena Region, GCC countries, Fatca, Fidic, Drafting Contracts, Domestic Arbitration, International Arbitration, Commercial and Corporate Law, international arbitration law firm, Equity and Trusts Law, International Dispute Resolution, Construction and Real Estate, Intellectual Property, Criminal Law, Litigation, Banking and Finance, Oil and Gas Contracts, Executive Board Member at Arbitration Center of Beirut Bar Association(ACBB), Executive Board Member at Arbitration Center of Beirut Bar Association(ACBB), Executive Board Member at Arbitration Center of Beirut Bar Association(ACBB) Law Firm in Lebanon, Lebanese Attorney Beirut, Lawyers in Lebanon, Lebanese Lawyers, Elias Ghanem, Reine Atallah, Law Firm in Beirut, Lebanese Attorney in Lebanon, Lawyers in Beirut, Lebanese Lawyers Lawyer, Attorney At law, legal Advisor, international arbitration law firm, Lebanese Lawyer, Lebanese Law Firm, Lebanese Law Office, Mena Region, GCC countries, Fatca, Fidic, Drafting Contracts, Domestic Arbitration, International Arbitration, Commercial and Corporate Law, Equity and Trusts Law, International Dispute Resolution, Construction and Real Estate, Intellectual Property, Criminal Law, Litigation, Banking and Finance, Oil and Gas Contracts, Law Firm in lebanon, Lawyer, Attorney At law, legal Advisor, Lebanese Lawyer, Lebanese Law Firm, Lebanese Law Office, Mena Region, GCC countries, Fatca, Fidic, Drafting Contracts, Domestic Arbitration, International Arbitration, Commercial and Corporate Law, Equity and Trusts Law, International Dispute Resolution, Construction and Real Estate, Intellectual Property, Criminal Law, Litigation, Banking and Finance, Oil and Gas Contracts, Law Firm in lebanon, Lawyer, Attorney At law, legal Advisor, Lebanese Lawyer, Lebanese Law Firm, Lebanese Law Office, Mena Region, GCC countries, Fatca, Fidic, Drafting Contracts, Domestic Arbitration, International Arbitration, Commercial and Corporate Law, Equity and Trusts Law, International Dispute Resolution, Construction and Real Estate, Intellectual Property, Criminal Law, Litigation, Banking and Finance, Oil and Gas Contracts, Law Firm in lebanon, Lawyer, Attorney At law, legal Advisor, Lebanese Lawyer, Lebanese Law Firm, Lebanese Law Office, Mena Region, GCC countries, Fatca, Fidic, Drafting Contracts, Domestic Arbitration, International Arbitration, Commercial and Corporate Law, Equity and Trusts Law, International Dispute Resolution, Construction and Real Estate, Intellectual Property, Criminal Law, Litigation, Banking and Finance, Oil and Gas Contracts, Lawyer, Attorney At law, legal Advisor, Lebanese Lawyer, Lebanese Law Firm, Lebanese Law Office, Mena Region, GCC countries, Fatca, Fidic, Drafting Contracts, Domestic Arbitration, International Arbitration, Commercial and Corporate Law, Equity and Trusts Law, International Dispute Resolution, Construction and Real Estate, Intellectual Property, Criminal Law, Litigation, Banking and Finance, Oil and Gas Contracts, fatca, international arbitration lawfirms, international arbitration law firm, women lawyer, international arbitration, corporate lawyer, corporate attorney, Law Firm in Lebanon, Lawyer, Attorney At law, legal Advisor, Lebanese Lawyer, Lebanese Law Firm, Lebanese Law Office, Mena Region, GCC countries, Fatca, Fidic, Drafting Contracts, Domestic Arbitration, International Arbitration, Commercial and Corporate Law, Equity and Trusts Law, International Dispute Resolution, Construction and Real Estate, Intellectual Property, Criminal Law, Litigation, Banking and Finance, Oil and Gas Contracts, Law Firm in lebanon, Lawyer, Attorney At law, legal Advisor, Lebanese Lawyer, Lebanese Law Firm, Lebanese Law Office, Mena Region, GCC countries, Fatca, Fidic, Drafting Contracts, Domestic Arbitration, International Arbitration, Commercial and Corporate Law, Equity and Trusts Law, international arbitration law firm, International Dispute Resolution, Construction and Real Estate, Intellectual Property, Criminal Law, Litigation, Banking and Finance, Oil and Gas Contracts, Law Firm in lebanon, Lawyer, Attorney At law, legal Advisor, Lebanese Lawyer, Lebanese Law Firm, Lebanese Law Office, Mena Region, GCC countries, Fatca, Fidic, Drafting Contracts, Domestic Arbitration, International Arbitration, Commercial and Corporate Law, Equity and Trusts Law, International Dispute Resolution, Construction and Real Estate, Intellectual Property, Criminal Law, Litigation, Banking and Finance, Oil and Gas Contracts, Law Firm in lebanon, Lawyer, Attorney At law, legal Advisor, Lebanese Lawyer, Lebanese Law Firm, Lebanese Law Office, Mena Region, GCC countries, Fatca, Fidic, Drafting Contracts, Domestic Arbitration, International Arbitration, Commercial and Corporate Law, Equity and Trusts Law, International Dispute Resolution, international arbitration law firm, Construction and Real Estate, Intellectual Property, Criminal Law, Litigation, Banking and Finance, Oil and Gas Contracts, Lawyer, Attorney At law, legal Advisor, Lebanese Lawyer, Lebanese Law Firm, Lebanese Law Office, Mena Region, GCC countries, Fatca, Fidic, Drafting Contracts, Domestic Arbitration, International Arbitration, Commercial and Corporate Law, international arbitration law firm, Equity and Trusts Law, International Dispute Resolution, Construction and Real Estate, Intellectual Property, Criminal Law, Litigation, Banking and Finance, Oil and Gas Contracts, Executive Board Member at Arbitration Center of Beirut Bar Association(ACBB), Executive Board Member at Arbitration Center of Beirut Bar Association(ACBB), Executive Board Member at Arbitration Center of Beirut Bar Association(ACBB) Law Firm in Lebanon, Lebanese Attorney Beirut, Lawyers in Lebanon, Lebanese Lawyers, Elias Ghanem, Reine Atallah, Law Firm in Beirut, Lebanese Attorney in Lebanon, Lawyers in Beirut, Lebanese Lawyers Lawyer, Attorney At law, legal Advisor, international arbitration law firm, Lebanese Lawyer, Lebanese Law Firm, Lebanese Law Office, Mena Region, GCC countries, Fatca, Fidic, Drafting Contracts, Domestic Arbitration, International Arbitration, Commercial and Corporate Law, Equity and Trusts Law, International Dispute Resolution, Construction and Real Estate, Intellectual Property, Criminal Law, Litigation, Banking and Finance, Oil and Gas Contracts, Law Firm in lebanon, Lawyer, Attorney At law, legal Advisor, Lebanese Lawyer, Lebanese Law Firm, Lebanese Law Office, Mena Region, GCC countries, Fatca, Fidic, Drafting Contracts, Domestic Arbitration, International Arbitration, Commercial and Corporate Law, Equity and Trusts Law, International Dispute Resolution, Construction and Real Estate, Intellectual Property, Criminal Law, Litigation, Banking and Finance, Oil and Gas Contracts, Law Firm in lebanon, Lawyer, Attorney At law, legal Advisor, Lebanese Lawyer, Lebanese Law Firm, Lebanese Law Office, Mena Region, GCC countries, Fatca, Fidic, Drafting Contracts, Domestic Arbitration, International Arbitration, Commercial and Corporate Law, Equity and Trusts Law, International Dispute Resolution, Construction and Real Estate, Intellectual Property, Criminal Law, Litigation, Banking and Finance, Oil and Gas Contracts, Law Firm in lebanon, Lawyer, Attorney At law, legal Advisor, Lebanese Lawyer, Lebanese Law Firm, Lebanese Law Office, Mena Region, GCC countries, Fatca, Fidic, Drafting Contracts, Domestic Arbitration, International Arbitration, Commercial and Corporate Law, Equity and Trusts Law, International Dispute Resolution, Construction and Real Estate, Intellectual Property, Criminal Law, Litigation, Banking and Finance, Oil and Gas Contracts, Lawyer, Attorney At law, legal Advisor, Lebanese Lawyer, Lebanese Law Firm, Lebanese Law Office, Mena Region, GCC countries, Fatca, Fidic, Drafting Contracts, Domestic Arbitration, International Arbitration, Commercial and Corporate Law, Equity and Trusts Law, International Dispute Resolution, Construction and Real Estate, Intellectual Property, Criminal Law, Litigation, Banking and Finance, Oil and Gas Contracts, fatca, international arbitration lawfirms, international arbitration law firm, women lawyer, international arbitration, corporate lawyer, corporate attorney, Law Firm in Lebanon, Lawyer, Attorney At law, legal Advisor, Lebanese Lawyer, Lebanese Law Firm, Lebanese Law Office, Mena Region, GCC countries, Fatca, Fidic, Drafting Contracts, Domestic Arbitration, International Arbitration, Commercial and Corporate Law, Equity and Trusts Law, International Dispute Resolution, Construction and Real Estate, Intellectual Property, Criminal Law, Litigation, Banking and Finance, Oil and Gas Contracts, Law Firm in lebanon, Lawyer, Attorney At law, legal Advisor, Lebanese Lawyer, Lebanese Law Firm, Lebanese Law Office, Mena Region, GCC countries, Fatca, Fidic, Drafting Contracts, Domestic Arbitration, International Arbitration, Commercial and Corporate Law, Equity and Trusts Law, international arbitration law firm, International Dispute Resolution, Construction and Real Estate, Intellectual Property, Criminal Law, Litigation, Banking and Finance, Oil and Gas Contracts, Law Firm in lebanon, Lawyer, Attorney At law, legal Advisor, Lebanese Lawyer, Lebanese Law Firm, Lebanese Law Office, Mena Region, GCC countries, Fatca, Fidic, Drafting Contracts, Domestic Arbitration, International Arbitration, Commercial and Corporate Law, Equity and Trusts Law, International Dispute Resolution, Construction and Real Estate, Intellectual Property, Criminal Law, Litigation, Banking and Finance, Oil and Gas Contracts, Law Firm in lebanon, Lawyer, Attorney At law, legal Advisor, Lebanese Lawyer, Lebanese Law Firm, Lebanese Law Office, Mena Region, GCC countries, Fatca, Fidic, Drafting Contracts, Domestic Arbitration, International Arbitration, Commercial and Corporate Law, Equity and Trusts Law, International Dispute Resolution, international arbitration law firm, Construction and Real Estate, Intellectual Property, Criminal Law, Litigation, Banking and Finance, Oil and Gas Contracts, Lawyer, Attorney At law, legal Advisor, Lebanese Lawyer, Lebanese Law Firm, Lebanese Law Office, Mena Region, GCC countries, Fatca, Fidic, Drafting Contracts, Domestic Arbitration, International Arbitration, Commercial and Corporate Law, international arbitration law firm, Equity and Trusts Law, International Dispute Resolution, Construction and Real Estate, Intellectual Property, Criminal Law, Litigation, Banking and Finance, Oil and Gas Contracts, Executive Board Member at Arbitration Center of Beirut Bar Association(ACBB), Executive Board Member at Arbitration Center of Beirut Bar Association(ACBB), Executive Board Member at Arbitration Center of Beirut Bar Association(ACBB)
Ghanem Law Firm: Law Firm in Lebanon, Lebanese Attorney Beirut, Lawyer Lebanon › Ghanem Law Firm: Elias J. Ghanem - Arbitrator, Legal Advisor and Lawyer › Ghanem Law Firm: Law Firm in Lebanon, Lebanese Attorney Beirut, Lawyer Lebanon
Ghanem Law Firm
Aoun Center, 5th floor, Jdeideh
Beirut
,
Jdaydeh
90-914
Lebanon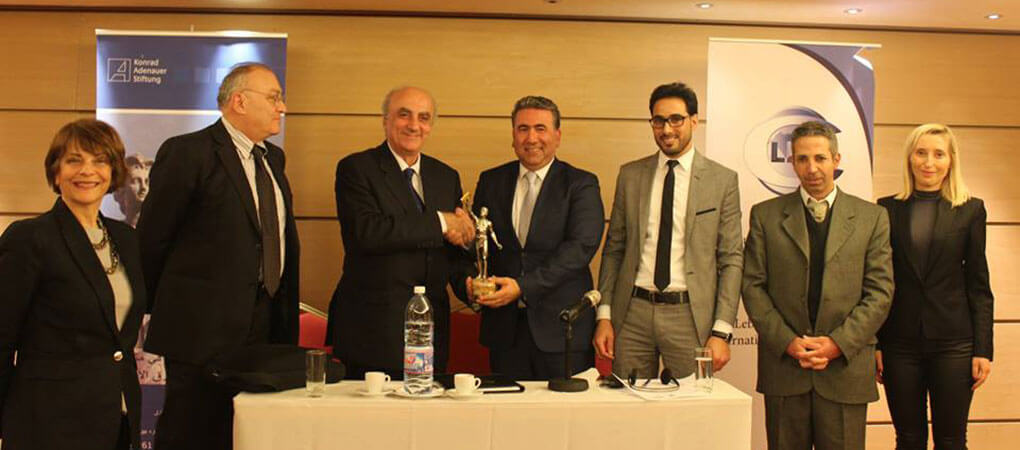 Best oral pleading on HUMAN RIGHTS

KONRAD-ADENAUER-STIFTUNG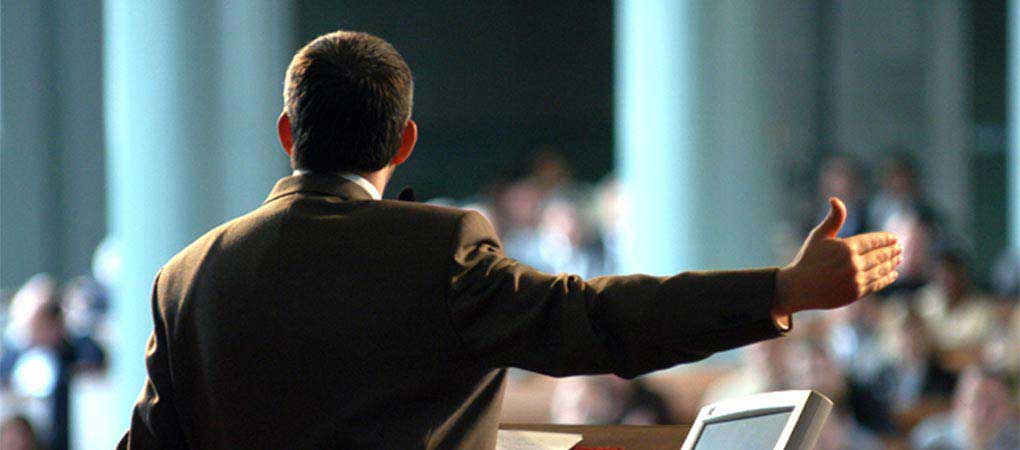 Defending your Business

whenever a Risk arises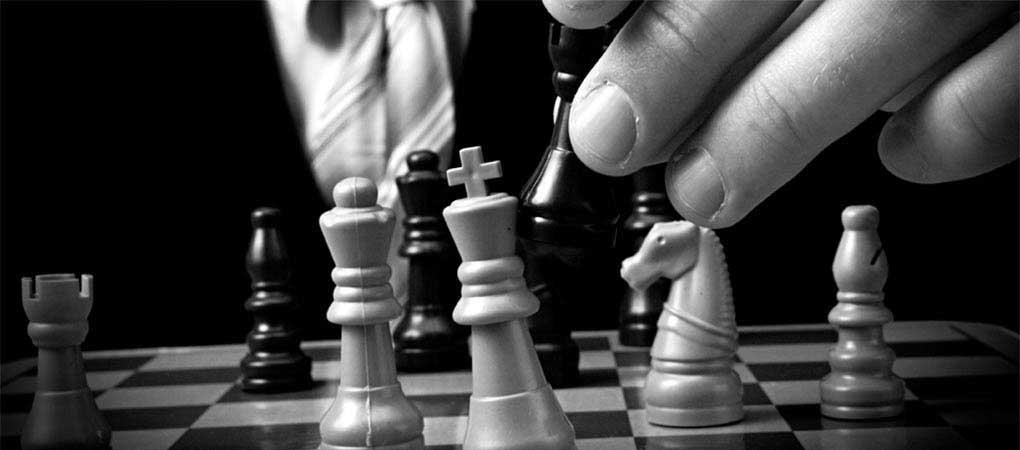 Implementing your Business

within Safe and Trustee Hands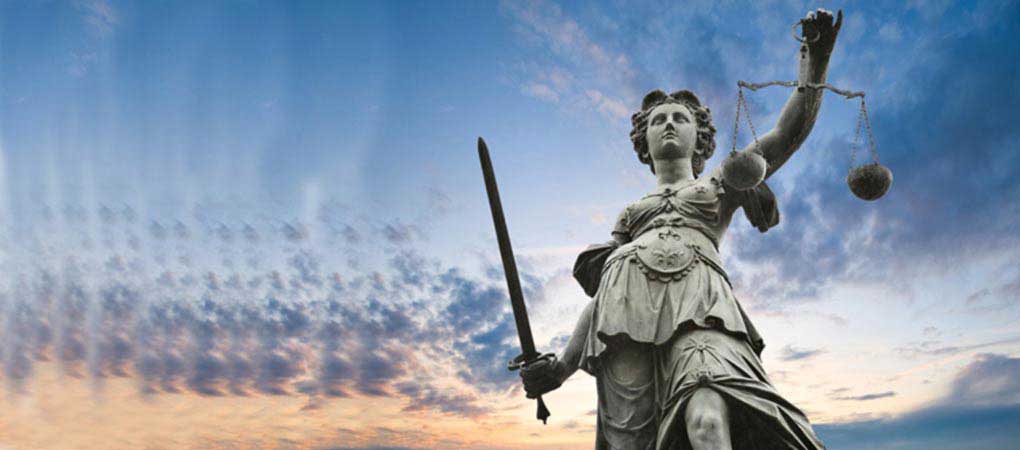 Justice

we will Fight to Protect you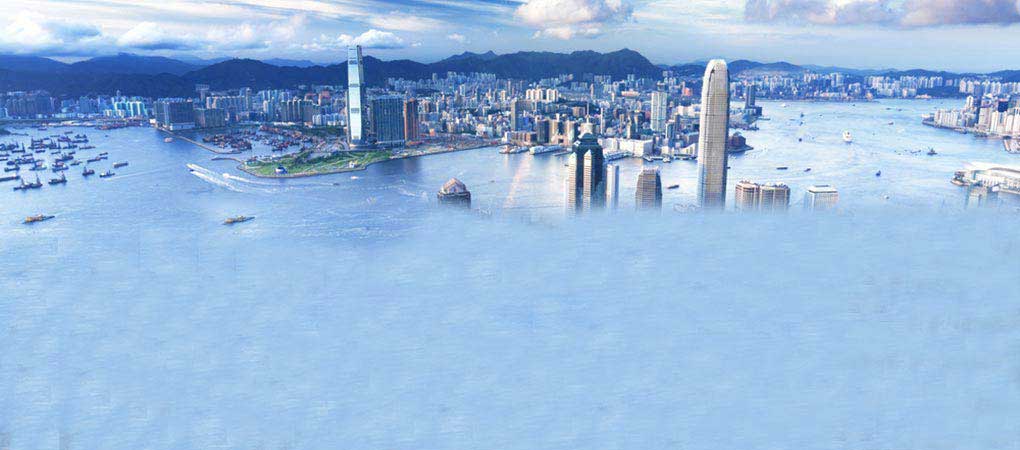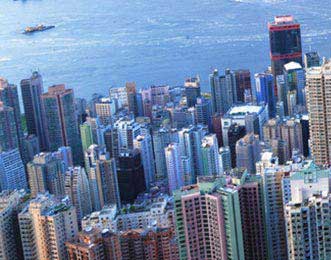 Protecting your Properties

by Legal Terms & Advices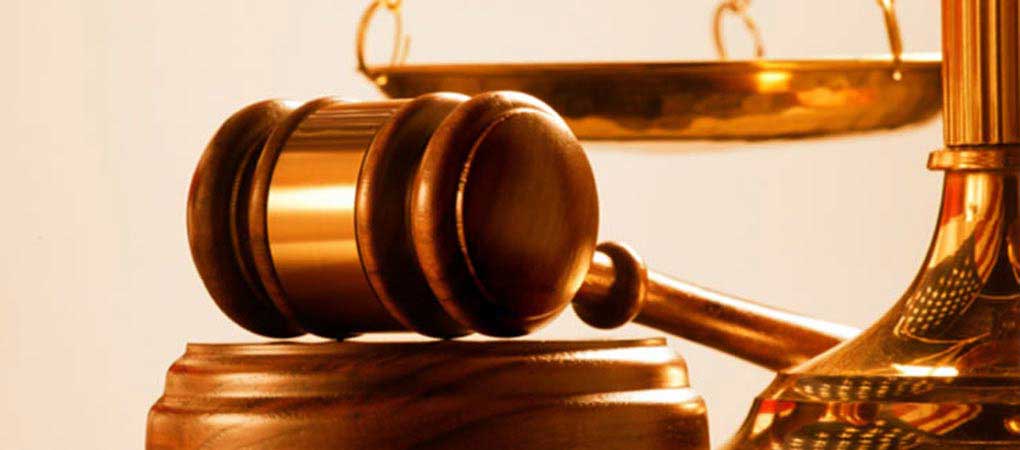 Taking care of your Corporate Image

by using our Expertise & Resources
Welcome to Our Office
Ghanem Law Firm is one of the most reputable Law Firms in Lebanon. It was founded in the city of Beirut-Lebanon in year 1997.The firm provides legal counsel and represents a diversity of local and global Group Companies, NGO's and individual clients.
Get in Touch with Us
Address: Aoun Center, 5th floor, Jdeideh. Beirut, Lebanon

Tel/Fax:+961 1 882 602

Mobile:+961 3 333 602

P.o.box:90-914

Email: info@ghanemlawfirm.com
---
Ghanem Law Firm is Proud to be the Professional authorized partner with IFZA or international free zone authority in the UAE. We have a dedicated team to expand your operations and join the most successful international companies.

---
Supporting Women
Challenging the status quo wasn't something that our Co-founder, Mrs Reine Atallah, was afraid of. A trailblazer in every sense of the word, she dared to dream that anything was possible if you had the guts to go for it. This challenger spirit still lives on through her return to the Volleyball team of "ALARZE" in the Lebanese Championship after she stepped away for 15 years to focus on starting a family.
As Ghanem Law Firm, our commitment to supporting women, particularly the Co-Founder Reine, is unwavering. That's why, we are proud this year, to announce our support and sponsoring to the Volleyball team of "ALARZE" for their talented and dynamic women players who are striving hard to overcome Challenges and ultimately emerged as the deserving Champions
Co-Founder Reine