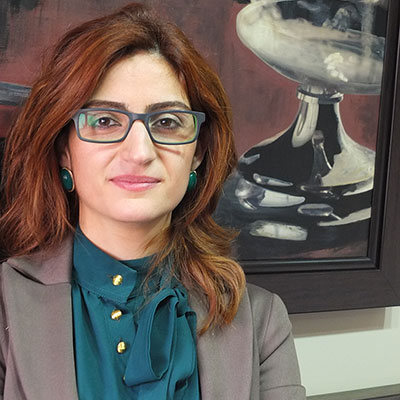 Lawyer / Legal Advisor & Accredited Mediator
Reine joined Ghanem Law Firm in 2008 and specializes in Business field, Mediation, corporate law including Banking, Telecommunication, Insurance, with a particular focus on Business administration, intellectual property, Oil and Gas contracts, as well as aspects of Criminal law, Family law, construction, property management and real estate.
General Inquiries
+961 1 882 602

+961 1 882 602

+961 70 236 602

90-914

reine@ghanemlawfirm.com

www.ghanemlawfirm.com

me.reineghanem
Don't See the
Answer You Need?
If you don't see the answer for your question send us a message and we will answer you as soon as possible, within a few hours.
Contact Us